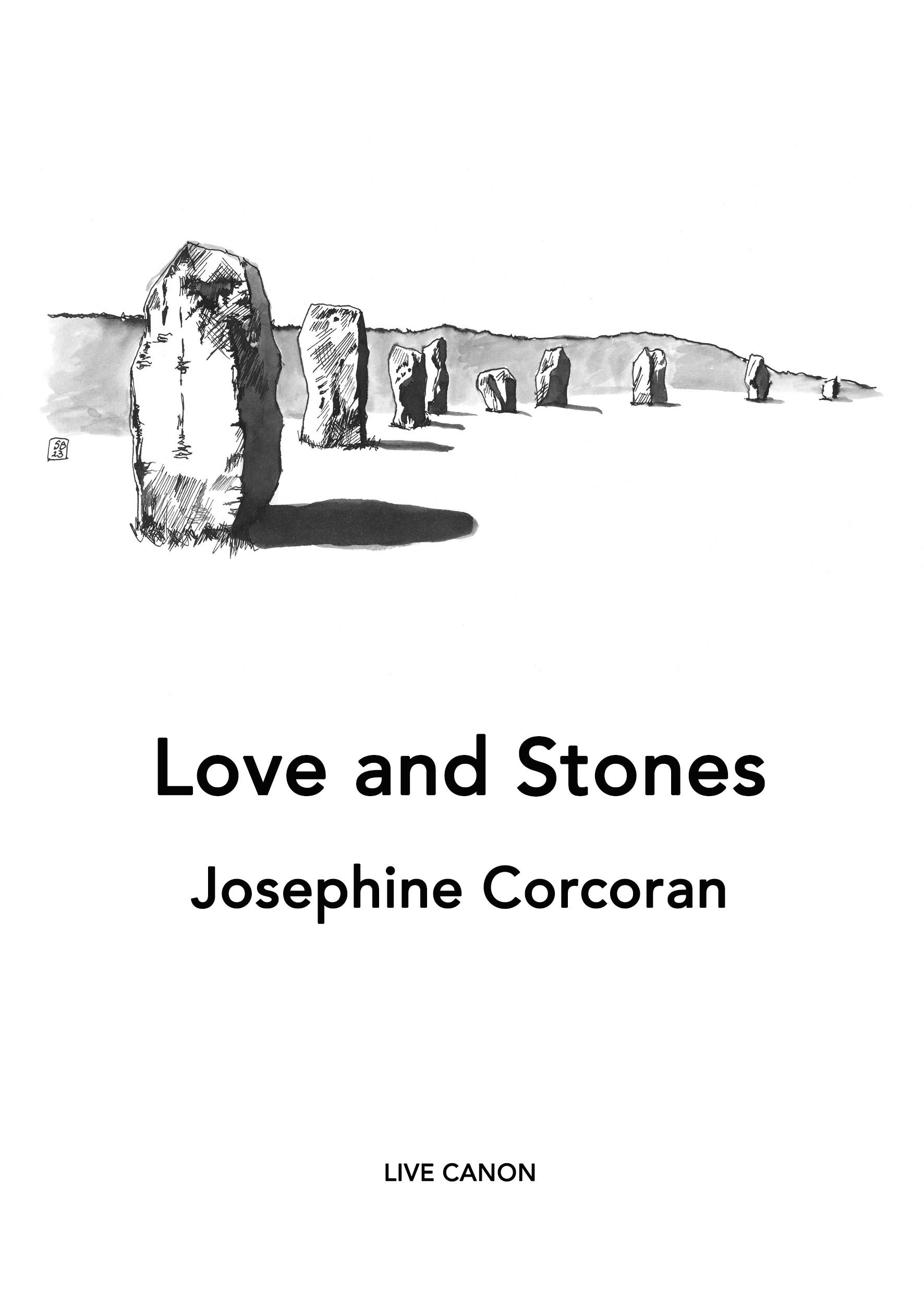 Love and Stones, Josephine Corcoran
£7.00
Poems of love, family and the climate crisis, set in a Wiltshire landscape of standing stones and henges in the days of extreme weather, a global pandemic and turbulent times.
'From a handprint on a Neolithic standing stone to a baby's virtual birthday party in the lockdown, Josephine Corcoran's poems in
Love and Stones
capture the complexities of human relationships with intuition and perceptive storytelling. Her adept use of form and voice transform the everyday into gems, bringing wisdom and healing.' (Jennifer Wong)
'Love and Stones is a joy. Josephine Corcoran is a poet of the humane, giving equal space to the harebell and the human. Her poetry mixes politics, love, loss, and life in a way that's both engaging and engaged, offering the reader contained narratives of honesty, reflection, and surprise.' (Katrina Naomi)
Josephine Corcoran (born Southport, 1961) grew up in a loving family entirely dependent on state benefits for income and spent part of her childhood in foster care. Previous poetry collections are
What Are You After?
(Nine Arches Press, 2018) and
The Misplaced House
(tall-lighthouse, 2014). She also has two BBC R4 credits for an afternoon play and a short story, and a stage play was produced at the Chelsea Theatre in London. As a mature student, she studied at the universities of Bournemouth, Chichester, and East Anglia.