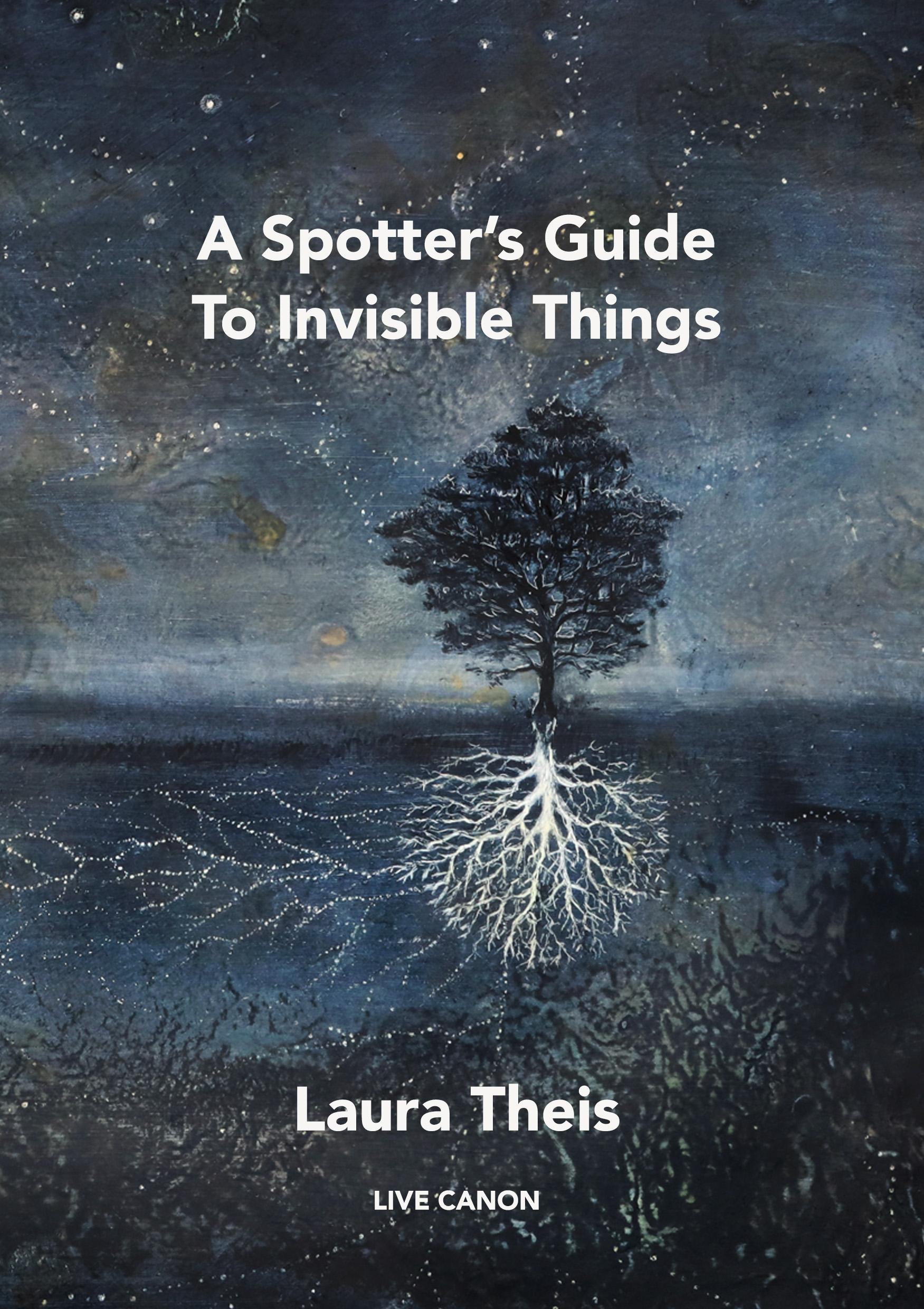 A Spotter's Guide To Invisible Things by Laura Theis
£12.00
[Pre-order]

Winner of the 2022 Live Canon Collection Competition

Myths and mothers, language and lovers, family and fiction all collide in this endlessly creative new collection from Laura Theis, your new field guide to life's nameless sensations and intangible moments.

Laura's poem 'The Clockmaker's Daughter' was shortlisted for the 2018 Live Canon International Poetry Prize and appears in the 2018 Live Canon Anthology.

A Spotter's Guide For Invisible Things contains her winning entry to the 2023 Poets & Players Competition 'in my mother tongue the name for grand piano is wing'.

Writing in her second language, Laura Theis received a Distinction from Oxford University's MSt in Creative Writing. Her work appears in jourmals such as Poetry, Mslexia, Magma, Rattle, and Strange Horizons, and anthologies by Candlestick Press, Broken Sleep Books, Pan Macmillan, and Aesthetica, amongst many others. Her Elgin-Award-nominated debut 'how to extricate yourself', an Oxford Poetry Library Book-of-the-Month, won the Brian Dempsey Memorial Prize. She was the recipient of the Society of Authors' Arthur Welton Award, the AM Heath Prize, EAL Oxford Brookes Poetry Prize, Mogford Prize, Hammond House International Literary Award, and a Forward Prize nomination.

A runner-up for the Mairtin Crawford Award, she was shortlisted for the Women Poets' Prize, the Bridport Prize, the Margaret Reid Poetry Prize, the Hippocrates Prize, the Alpine Fellowship, and a finalist for numerous other literary awards including the National Poetry Competition and the BBC Short Story Award.

She lives in Oxford with her partner (a neuroscientist) and her dog (a lunatic).