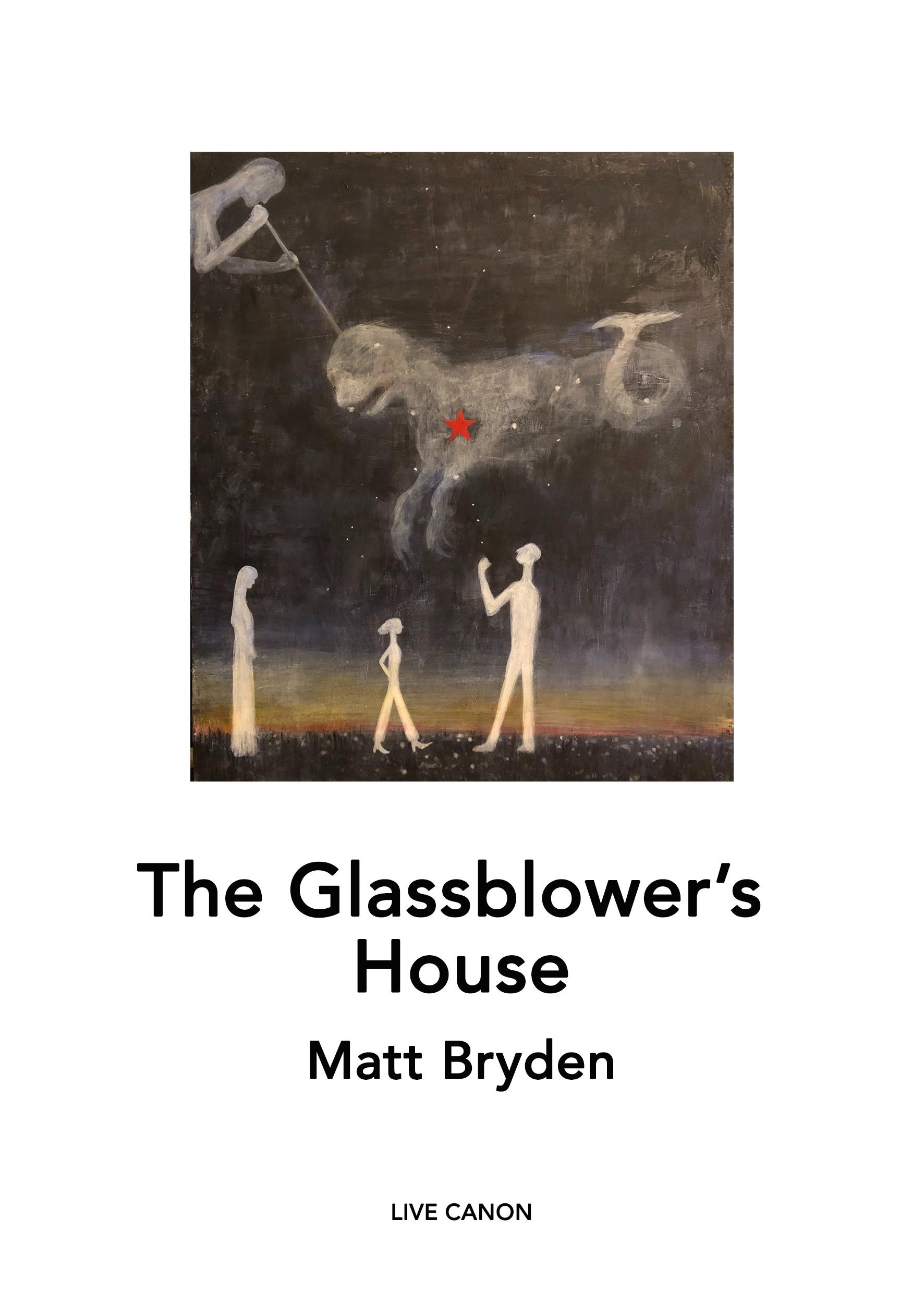 The Glassblower's House, Matt Bryden
£7.00
The Glassblower's House details pregnancy, birth, the consequent pressures on a relationship, separation and a new start, all from a father's perspective. The tone is not bitter, rather seeking co-existence with the present and past. Alfred Hitchcock's Vertigo is a touchstone through these examinations of two relationships – one continuing, one drawing to a close – as items are turned like photos in a private investigator's hands. Could things have been halted? Could they have gone another way?
'Matt Bryden's meditation on the birth of his child makes, in his words, "a story of everything". The Glassblower's House is a capture of brilliance, of old light fading out, dear life thrillingly and memorably clung to.' Glyn Maxwell
Matt Bryden lives in Devon. He has published a pamphlet Night Porter (Templar), a first collection Boxing the Compass (Templar) and a book of translation The Desire to Sing after Sunset (ShowWe).